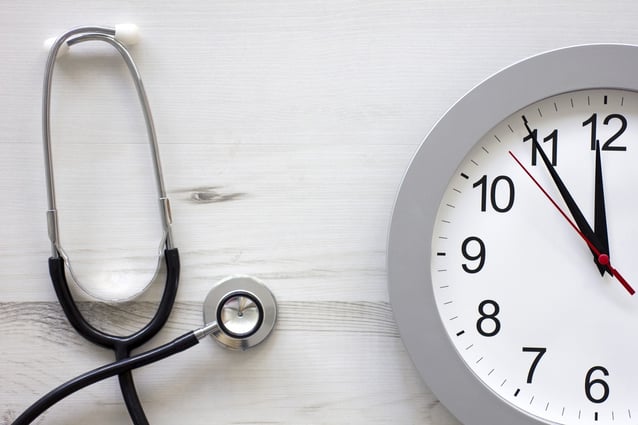 Physician groups that plan to submit quality data on the CMS Web Interface under the Merit-based Incentive Payment System (MIPS) must alert CMS of that decision by June 30.
MIPS combines the previous PQRS, Meaningful Use and Value-Based Modifier programs into one package. MIPS was introduced under the Quality Payment Program as part of the Medicare Access and CHIP Reauthorization Act of 2015 (MACRA)
CMS Web Interface replaces GPRO, which groups previously used for quality reporting. The GPRO replacement is only available to groups of 25 or more clinicians.
CAHPS decision also due June 30.
It's important to be aware of another clarification: physicians and groups that are part of an Accountable Care Organization (ACO) already use CMS Web Interface to report quality, so they do not need to register.
MIPS groups participating via CMS Web Interface may also choose to participate in the Consumer Assessment of Healthcare Providers and Systems (CAHPS) for MIPS survey measures. That decision is also due to CMS by June 30.
Read our previous blog, "Improving Efficiency is Vital During MIPS' First Year," for suggestions on how you can improve efficiency as you prepare for MIPS.
In 2017, MIPS has three categories that all eligible clinicians must successfully complete. Those categories are: Quality; Improvement Activities; and Advancing Care Information. If you choose to report as a group in the Quality category, then you must submit as a group in the Advancing Care Information and Improvement Activities categories as well.
You cannot submit as a group for one and as an individual for the other or vice versa.
There are six data submission methods for MIPS, including the CMS Web Interface. Choosing that method eliminates the need to search for a select quality measures because the group agrees to report on all 15 measures.
Who must report under MIPS?
As a reminder, physicians, physician assistants, nurse practitioners, clinical nurse specialists and certified registered nurse anesthetists that bill Medicare more than $30,000 in Part B allowed charges and provide care to more than 100 Medicare patients during a year are expected to participate in the Quality Payment Program. Healthcare providers that meet those parameters – and who are not part of an Advanced Alternative Payment Model (APM) – are required to participate in MIPS.
If you are a clinician who bills Medicare, and you want to confirm whether or not you are required to submit data under MIPS this year, you can enter your National Provider Identifier (NPI) number on the Quality Payment Program website here: Am I included in MIPS?
Keep an eye on future requirements.
MIPS participation requirements are fairly flexible during this first year. To avoid a negative 4 percent payment adjustment, clinicians simply need to submit some reporting data by March 31, 2018. Submitting at least partial 2017 data allows you to earn either a neutral or positive payment adjustment.
Remember to review the CMS Annual Call for Measures and Activities fact sheet to learn more and understand the process for submitting measures and activities for the MIPS performance categories.
CMS has stated that reporting requirements will become more stringent in 2018. So, providers should use this year as a test run to prepare for more strict requirements that will begin next year.
There's still a lot to learn.
Without a doubt, medical providers have a lot to learn about MIPS and how to maximize their reimbursements under this program. As they attempt to adapt to new regulations, clinicians that will be part of MIPS over the next few years may want to take steps now to address specific areas of the four main performance categories by:
Getting serious about operational efficiency (cost)
Continuing to push for advanced use of a certified EHR (advancing care information)
Becoming more skilled at using data to drive patient care (advancing care information, improvement activities)
Prioritizing care coordination, patient engagement, and safety (improvement activities)
Improving population health management (quality)
For help understanding and choosing which MIPS reporting options are best for you, contact a Primaris representative.