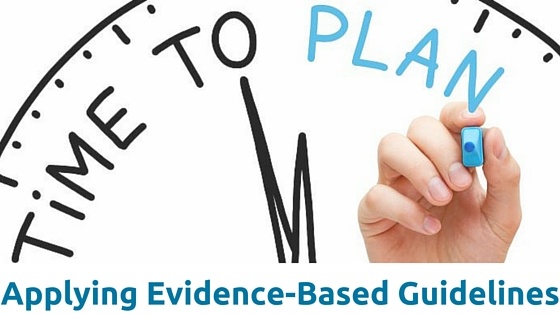 The shift toward value-based payments has created a lot of interest in Accountable Care Organizations (ACOs). The number of ACO participants has grown steadily each year since the introduction of Accountable Care Organizations a few years ago. Many healthcare providers are now choosing to participate in ACOs because of the potential financial benefits they offer. In simple terms, ACOs can earn money if they meet certain care quality requirements and they generate cost savings for payers.
The downside, which a number of ACOs can attest to, is that when an ACO does not meet a payer's quality standards AND produce the expected cost savings, the ACO does not earn savings and the financial benefit is lost. Some ACO programs, like the Medicare Shared Savings Program, have come under fire because of how difficult it is for ACOs to meet all of the measures necessary to earn savings. Critics of this and some other ACO programs believe the bar is set too high and that the expectations placed on ACOs are unattainable. Regardless, for many physicians, hospitals and other healthcare providers, ACOs remain an attractive option.
Getting all of the providers within an ACO to perform at the level necessary to meet ACO measures can be challenging. ACO leaders need to spend time evaluating the performance of the individual ACO participant providers, and then work to make improvements and share best practice information so that the ACO can be successful. One way ACO leadership can get providers on the same page and promote high-quality standards of care across the board is to implement specific evidence-based guidelines.
ACOs are sometimes described as "medical neighborhoods" because they consist of many different "medical homes" or individual primary care practices, along with other providers. When all of the care providers within an ACO work under their own guidelines and follow different processes and procedures for delivering care to patients, the outcomes vary greatly. But when providers adopt a shared set of care guidelines, patient outcomes generally have much more consistency to them. In this scenario, the goal of consistently good and efficient care starts to become reality, more ACO quality and cost measures are met, and the potential for profit increases.
Evidence-based care involves applying the best available evidence to clinical decision-making. Therefore, evidence-based guidelines give providers direction that helps them eliminate guesswork. With fewer judgement calls to be made, and a map to guide care procedures, evidence-based guidelines can be just the thing ACOs need to push them toward quality and efficiency goals.