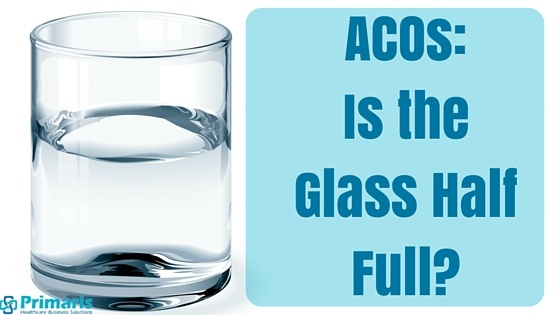 In August the Centers for Medicare and Medicaid Services (CMS) shared performance results from 2014 for Medicare's ACOs. Those financial and quality performance results, which some labeled disappointing, set off a line of criticism aimed at Medicare's programs and questions about the sustainability of the entire ACO model. CMS maintains that ACOs will be the primary healthcare payment model of the future. Critics say ACOs performance standards are not attainable so providers have a hard time taking advantage of the intended benefits. So, which side is right? That depends, partly, on how you read the numbers.
Here is a look at a few of the 2014 Medicare ACO results as reported by CMS:
92 Medicare Shared Savings Program (MSSP) ACOs kept spending down and earned performance payments in 2014.
The good news: Only 58 ACOs qualified for savings the year before (2013), so the number of ACOs that earned financial benefits increased, as did the total dollar amount saved.
The bad news: There were 333 participants in the Medicare Shared Savings Program in 2014. With only 92 having met the savings threshold, the majority of ACOs in the MSSP program are not meeting eligibility requirements or seeing rewards for their efforts.
19 percent of ACOs that were participating in the MSSP for the first time in 2014 qualified for savings.
The good news: The numbers only get better after continued participation in the program. Second and third year program participants earned savings at a rate of 27 and 37 percent respectively. As ACOs gain experience in the program they improve their savings eligibility odds.
The bad news: For most ACOs to earn savings it takes several years.
89 ACOs reduced care costs compared to their benchmark, but did not qualify for shared savings, as they did not meet the minimum savings threshold.
The good news: These ACOs are making measurable improvements to the cost of care, which could eventually earn them eligibility for savings if they continue to improve year over year. Plus, even though these ACOs didn't benefit financially, they likely also made some care quality improvements that benefit them and their patients.
The bad news: Obviously, 89 ACOs did not qualify for savings even though they made improvements.
Finally, here are a few other notable points to recap from CMS's reported results:
Since the inception of these programs, the number of Medicare beneficiaries served by ACOs has consistently grown from year to year.
The MSSP continues to receive strong interest from both new and renewing applicants.
With these points and the 2014 Medicare ACO results in mind, Primaris' conclusion is that ACOs will likely continue to expand and offer additional benefits to participants. CMS has solicited feedback from providers and is proposing improvements to its ACO programs. Commercial ACOs are watching and learning from Medicare. ACOs are evolving and appear to have a strong future as a dominant form of payment for the medical community.