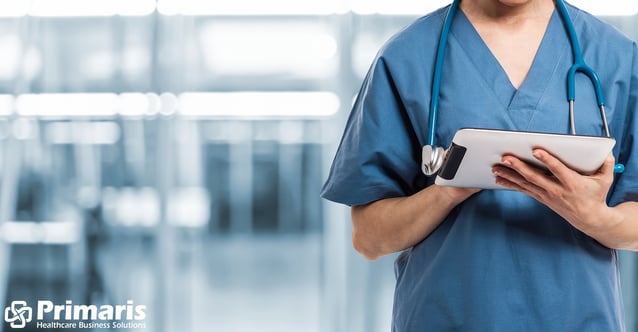 The first reporting period for the Quality Payment Program is right around the corner. By this point, you already know if you're reporting via CMS Web Interface, the reporting method that replaced the Group Practice Reporting Option (GPRO).
If it's CMS Web Interface, you know the 15 quality measures you must report, and hopefully you know who is going to lead your team's quality reporting efforts. But there are still some things to accomplish before the reporting period opens in January. If you are reporting through CMS Web Interface, here are five things to add to your to-do list to prepare for the upcoming reporting season.
Perform mock audits for each measure. Before you receive your data from the Centers for Medicare and Medicaid (CMS) in January, make it a point to test a sample of your charts so you can get an indication of your performance score. This trial run will not only help you brush up on abstraction and get to know your tools, it will also help you identify issues and all your data sources before you need to abstract and submit your data.
Create a plan for how you will use staff time to complete quality reporting. There is no question that quality reporting is extremely time consuming. One of the most common mistakes providers make when it comes to quality reporting is underestimating the scope of the project. That's why it is important to have a plan for managing the workload. Otherwise reporting may drain your staff's time and disrupt your organization's workflow.
Before your team jumps into reporting, make sure you have set aside time for your team to abstract data, analyze it, and submit it to CMS.
Download our CMS Web Interface pocket cards that are a quick reference check for the measures.
Become familiar with CMS resources. Similar to GPRO reporting, CMS will offer support to help teams throughout the reporting period. Learn about how you can take advantage of the resources CMS offers, participate in calls, and get the help you need if you run into obstacles.
Weigh the benefits of outsourcing. A lot of providers simply do not have the staff necessary to tackle reporting on their own. Unfortunately, this is something that many teams realize late in the game. If you can't afford to have your staff members dedicate time and attention to CMS Web Interface reporting, perhaps you should consider outsourcing. By outsourcing data abstraction and reporting, you can keep your staff assigned to patient care, and worry less about how to find time and resources for reporting.
Keep calm and contact Primaris. Finally, if the tasks above seem overwhelming or outside of your organization's expertise, contact Primaris. We can help you get ready for reporting season so that you will be in a good position once reporting season begins. Or, if you would prefer to hand off your quality reporting to us, we can handle the job for you.