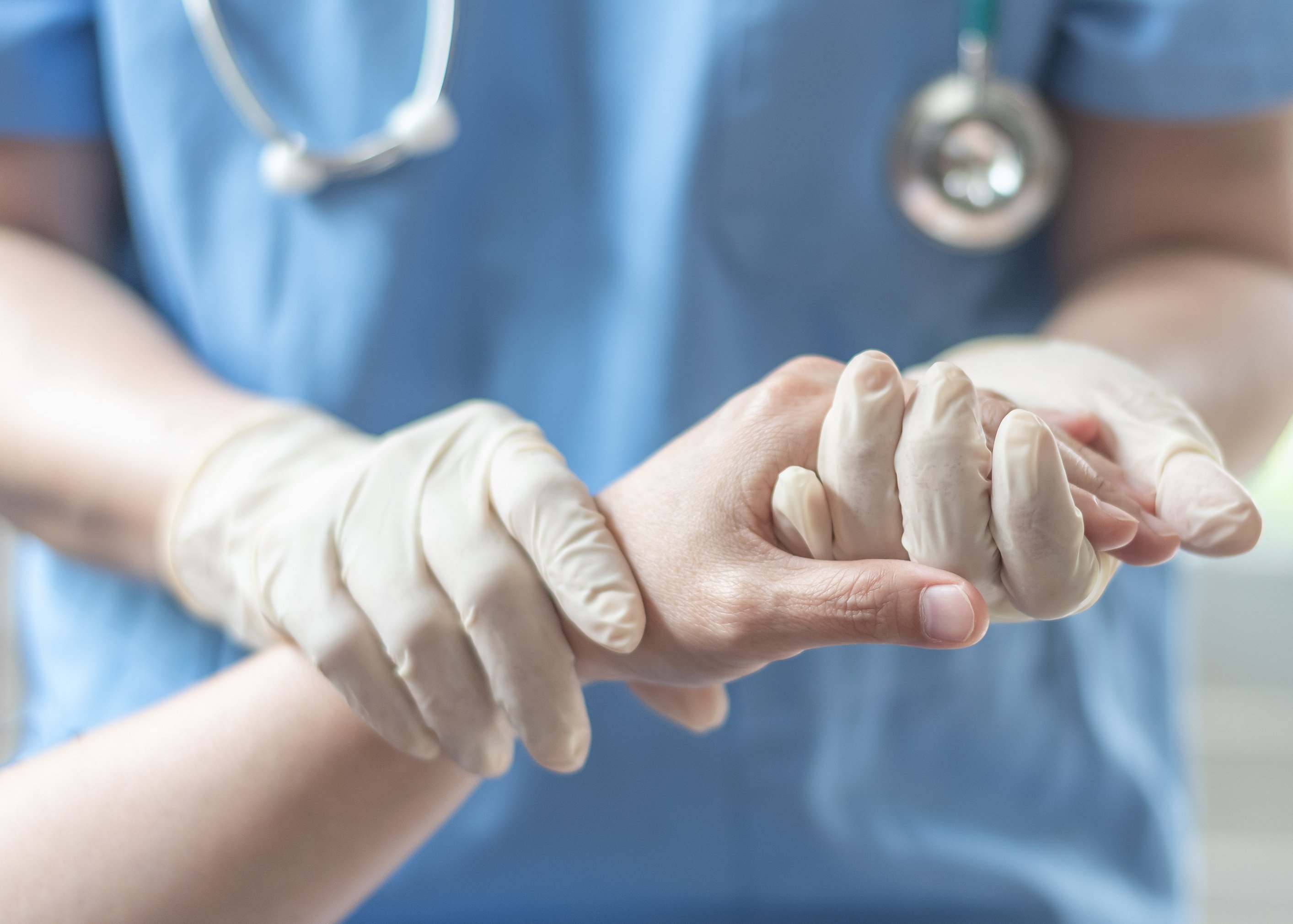 It's true that healthcare is steaming full speed ahead towards value-based care, when physicians and health systems are paid – and either rewarded or penalized – based on the quality of care, not just the amount of care they provide. Many of the systems that have been in place for decades to guide the business of healthcare are rapidly changing.
Rather than get run down or overwhelmed by the break-neck pace of change leading to value-based care, it's advisable to step back for a moment to review some crucial steps for not only navigating the intersection of value-based care and patient safety, but to stay ahead of the rapid changes.
Here are five keys to changing and adopting a new healthcare culture. (Click here for help with surveying your patient safety culture.)
1. Building a culture centered on quality improvement and patient safety is not a single event or an immediate step. It's a process.
Changing an internal structure is a pivotal step for any efforts in improvement, whether for patient safety or cybersecurity or quality. At the risk of overusing some tired clichés, there's a lot of truth and clarity to following this tried and true adage: Plan your work and work your plan.
This focus by Primaris and its affiliate, the Center for Patient Safety, is clearly in line with and supportive of the National Association of Healthcare Quality's call for quality to be the business model, not a checkbox chore.
Quality is the work - not an extra task | Quality Talk podcast with Stephanie Mercado
2. Patient engagement and data that is ARTA* is crucial for this transformation and culture change.
Physicians are going to be more responsible for managing population health – not just individual patients – but that starts with the patient experience, making well care visits and preventative screenings a part of the overall plan, and becoming health literacy advocates.
Physicians need the most and best information possible to diagnose and treat an illness and populations of patients (diabetes, cardiovascular disease, cancer, and other chronic conditions). By the same token, patients and their families need the most and best information possible to make decisions about treatment or for dealing with a chronic condition.
Accurate, reliable, timely, and actionable data (we call that ARTA) is imperative for the "most and best information" equation to be meaningful. Chart abstraction and electronic health record (EHR) data-collection is at the heart of the fee-for-service to value-based care model, adopted first by the Centers for Medicare and Medicaid Services (CMS) and now becoming an integral requirement from the largest private payers.
3. Care coordination must move from theory to practice.
This step happens in conjunction with patient engagement. The healthcare journey has multiple, potential handoffs: EMS and emergency departments; behavioral and mental health; specialists; primary care; community supports and rehab facilities; hospital and pharmacy; and patient and family.
Through Primaris's work as a subcontractor for TMF Quality Innovation Network-Quality Improvement Organization (QIN-QIO), we've seen this illustrated multiple times through our work with community diabetes education and a diabetes self-management program. In the past, a physician might send a patient to a podiatrist for a foot exam or to an endocrinologist for more thorough analysis of blood glucose readings. But there might not be much follow up if any to be sure that, first, the exam happened and second, that the results were shared with each provider involved in the patient's care.
The multiple handoffs also present cautionary examples of where patient harm often occurs or intensifies. Asking, "How healthy is your patient safety culture?", is an important question that must be operational, not optional.
Care coordination is now a central function of quality improvement aimed at reducing patient harm, avoidable readmissions, and unnecessary hospitalizations. Those costly consequences will now have a direct impact on the physician and hospital reimbursement.
4. Implement change from the top down, not expecting a bottom-up culture shift.
Chris DeRienzo, M.D. chief quality officer at Mission Health, wrote in an NEJM Catalyst blog post that creating a culture of quality improvement is best accomplished when there's not just "buy in" from staff but from giving some of the responsibility for quality improvement to clinical staff and other stakeholders. When clinicians and other staff are on board, improvements are more likely to succeed.
"No matter what your title is, you can't do this alone," DeRienzo wrote. "These tasks are impossible to accomplish without widely patent arteries of communication. It is critical to ground population health management on the principles of open communication and alignment across entity and executive lines.
The top-down culture change is equally important when it comes to patient safety culture.
5. Data is important, but collecting measurements that are accurate and actionable is the ultimate goal.
Didn't we already mention ARTA? (Data that is accurate, reliable, timely, and actionalble.) Yes, but this crucial point cannot be overstated. How are you using data to actually improve patient health and patient safety? In simple terms, the quality data picture isn't just about data mining, but about data using.
Healthcare organizations need to treat data and chart abstraction as a necessary step in the quality improvement process and assign dedicated staff to handle abstraction. That could mean creating an internal team of individuals who are primarily responsible for working with data or, for some organizations, it might mean outsourcing that work.
Quality improvement isn't a plan to put on paper. It's a commitment to ongoing performance and quality review. Healthcare transformation is cultural, organizational, and personal transformation.
Final words.
Just as the need for healthy healthcare data cannot be overstated, the same is true for patient safety. Health systems simply cannot afford to overlook patient safety.
Whether looking at the bottom line or the human face of patient harm and medical errors, safety is a top-priority issue for healthcare organizations. We don't go to an office visit or to the hospital to suffer from or die of preventable harm, yet it's the third leading cause death in U.S. And now, with value-based care the new normal for the reimbursement equation, patient harm will increasingly cost health systems money. No one gains when patients are hurt.
As American physician and educator Arthur L. Bloomfield (1888–1962) explained, safety is an industry imperative: "There are some patients whom we cannot help; there are none whom we cannot harm."
---
(CPS has a list of important resources for health literacy advocacy. Click here.)
---
Patient safety culture, Just Culture, patient safety surveys. Not only are they intertwined, but they also meet at an important intersection with value-based care.
The Center for Patient Safety specializes in working with organizations to help identify barriers which may slow your implementation of a patient safety culture, such as Just Culture, an initiative that seeks the balance between human and system accountability.
The Center offers a variety of services, including a package to help with the implementation and sustainability of your patient safety culture. Click here to request more information.