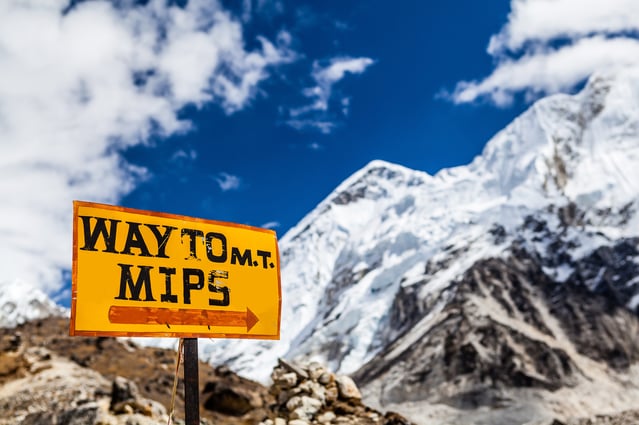 We wonder if the frigid air that settled over the nation's midsection and the winter storm that blasted the East Coast last week might have been the result of our collective sighs of relief from ending a frenzy of holiday activity.
For physician practices and Accountable Care Organizations (ACOs), there might be a different collective sigh of relief when quality reporting for the Merit-based Incentive Payment System (MIPS) comes and goes over the next several weeks. But there's not much time to catch a breath, because Year 2 of the Quality Payment Program (QPP), the 2018 quality reporting cycle, is already under way.
That's right. Physicians and ACOs who must report quality data under MIPS don't have the option of reporting only 90 days of data, which was an option in 2017. The 2018 quality reporting period is a full 12 months for data that will be reported to the Centers for Medicare and Medicaid Services in the first quarter of 2019. That means the 2018 quality reporting season actually began Jan. 1, because without processes in place to establish and manage workflows for data recording and collection, the actual reporting will be especially challenging if data is missing or incomplete.
Cost now comes into the MIPS score equation.
It's also important to remember that the Cost category comes into play in 2018, and will account for 10 percent of MIPS scores. (The Cost percentage of score rises to 30 percent in 2019). The Quality category drops from 60 to 50 percent of the score. Advancing Care Information remains at 25 percent for individual clinicians and 30 percent for Track 1 ACOs,and Improvement Activities remains at 15 percent for individual clinicians, while APM-MSSP Track 1 ACOs automatically receive full credit towards their MIPS scores.
Clinicians and ACOs are wise to prepare now for the 2018 reporting season, even as 2017 data submission will be open through mid- and late-March. (ACOs reporting via CMS Web Interface have from Jan. 22 to March 16 to submit MIPS data. All other reporting methods have a deadline of March 31.)
Tips for tackling 2018 reporting:
Identify your deficiencies in 2017 reporting and focus to improve those areas. Now. And record the measures for every patient and every encounter.
The minimum number of measures to report has increased, but don't let that stop you from reporting as many measures as possible.
Additional and more complete reporting is not as time-consuming as it sounds if there's a strong workflow and processes in place. For instance, one measure to report is Body Mass Index (BMI). You need both weight AND height to quickly determine BMI, yet most physician office visits don't include a nurse or doctor checking your height. Make it a practice to get both numbers. The attention to detail now won't be as burdensome as realizing 12 months from now that vital patient data was omitted.
Care coordination and population health management will be more important than ever to avoid not only costly hospital readmissions, but any unnecessary or avoidable inpatient care. Identifying high-risk patients and encouraging more primary care visits to manage things like upper respiratory infections can prevent patients from developing complications such as pneumonia that may require hospitalization.
You might be looking for something you already have.
You want to optimize MIPS scores for 2018 and beyond. The template is probably already there in existing data, which will show what you're doing well, where you need improvement, and whether any data is missing. Now that reporting for Year 1 of the QPP is upon us, clinicians and ACOs have had real-time experience to learn how, in some cases, to achieve the best scores with minimum submissions.
However, it's time to step up from minimum requirements and embrace opportunities to fully maximize Medicare reimbursement. While the financial aspect of MIPS is certainly an end goal and top-of-mind topic, it's important to understand all the ramifications that may result in low MIPS scores. What else is at stake: your reputation and professional status, the market-savvy ways that consumers are selecting their health care options, the value of clinics, and the provider's value in the healthcare market.