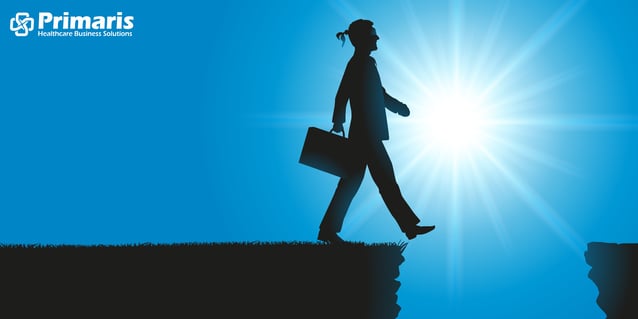 Did you participate in the Group Practice Reporting Option (GPRO) last year? If so, did the process go smoothly? For some healthcare teams, reflecting on GPRO season conjures up unpleasant memories, because GPRO was responsible for causing many organizations a lot of headaches.
If that sounds familiar, you might be dreading the upcoming quality reporting season. This year GPRO has been replaced by CMS Web Interface, so there will be some initial obstacles as providers learn about the differences between the old and new reporting methods. Teams also will be looking for solutions to some of the reporting challenges they faced last year. Below are three common reporting pitfalls and suggestions for how to avoid them.
Problem #1: Scrambling to meet the reporting deadline.
One of the biggest challenges associated with GPRO reporting was always the very short time period and the crunch that staff felt while trying to get everything done by the deadline. Unfortunately, that will not change with the CMS Web Interface. In 2018, teams will only have from January through March to complete reporting. When you consider that most teams will need to dive into 4,000 (or more) medical charts during the reporting season, it is imperative that you start early and allow enough time to get through the workload. Otherwise, teams will again be scrambling and stressed when the deadline nears.
Problem #2: Not taking time to make adjustments before submitting data.
Just the time it takes to abstract data from medical charts can overextend staff. Many teams work right up until the deadline to complete abstraction, and then they have to submit their data without examining it closely. The problem these teams run into is that they don't have a chance to analyze their data or make sure it is complete. To solve this, teams need to identify and locate all data sources that allow them to complete abstraction sooner, so they have some cushion before the reporting deadline. That could mean adding more staff or outsourcing abstraction.
Problem #3: Finding out during (or after) abstraction that your records don't contain the data you need.
Medical records that are missing data or contain incorrect information are a frequent issue for the abstraction process. And finding out after reporting has started that your electronic health record (EHR) is not set up to capture the information you need is too late. Before the reporting period begins, it is a good idea to look at the questions you ask patients and consider whether you are capturing the necessary information. This will help ensure that you don't run into problems during abstraction.
GPRO certainly was a daunting challenge. The changes that come with the switch to the CMS Web Interface likely will add to the pressure and challenges you were already experiencing. By preparing now you can avoid some of the most common struggles that plague teams during reporting season.