Despite obstacles facing value-based care, Medicare is moving quickly from volume to value. If you haven't already, it's time to build a value-based healthcare team. Government programs such as Medicare Accountable Care Organizations (ACOs) are showing promise, with more than $380 million in savings reported to date. Insurers and employers are increasingly using risk-based payments in their physician and hospital contracts, which can include quality bonuses and penalties, shared savings programs that encourage physicians to control costs, and patient-centered medical homes, which pay clinical teams to manage and coordinate care.
What is Value-Based Healthcare?
At its core, value-based healthcare is about maximizing value for patients: that is, achieving the best outcomes at the lowest cost. Harvard Business Review describes it best, "We must move away from a supply-driven health care system organized around what physicians do and toward a patient-centered system organized around what patients need. We must shift the focus from the volume and profitability of services provided—physician visits, hospitalizations, procedures, and tests—to the patient outcomes achieved. And we must replace today's fragmented system, in which every local provider offers a full range of services, with a system in which services for particular medical conditions are concentrated in health-delivery organizations and in the right locations to deliver high-value care."
It's Time to Rethink Your Team
To help you build a value-based healthcare team, we've compiled the ultimate cheat sheet to help you identify new players worth considering as additions to support this important transition.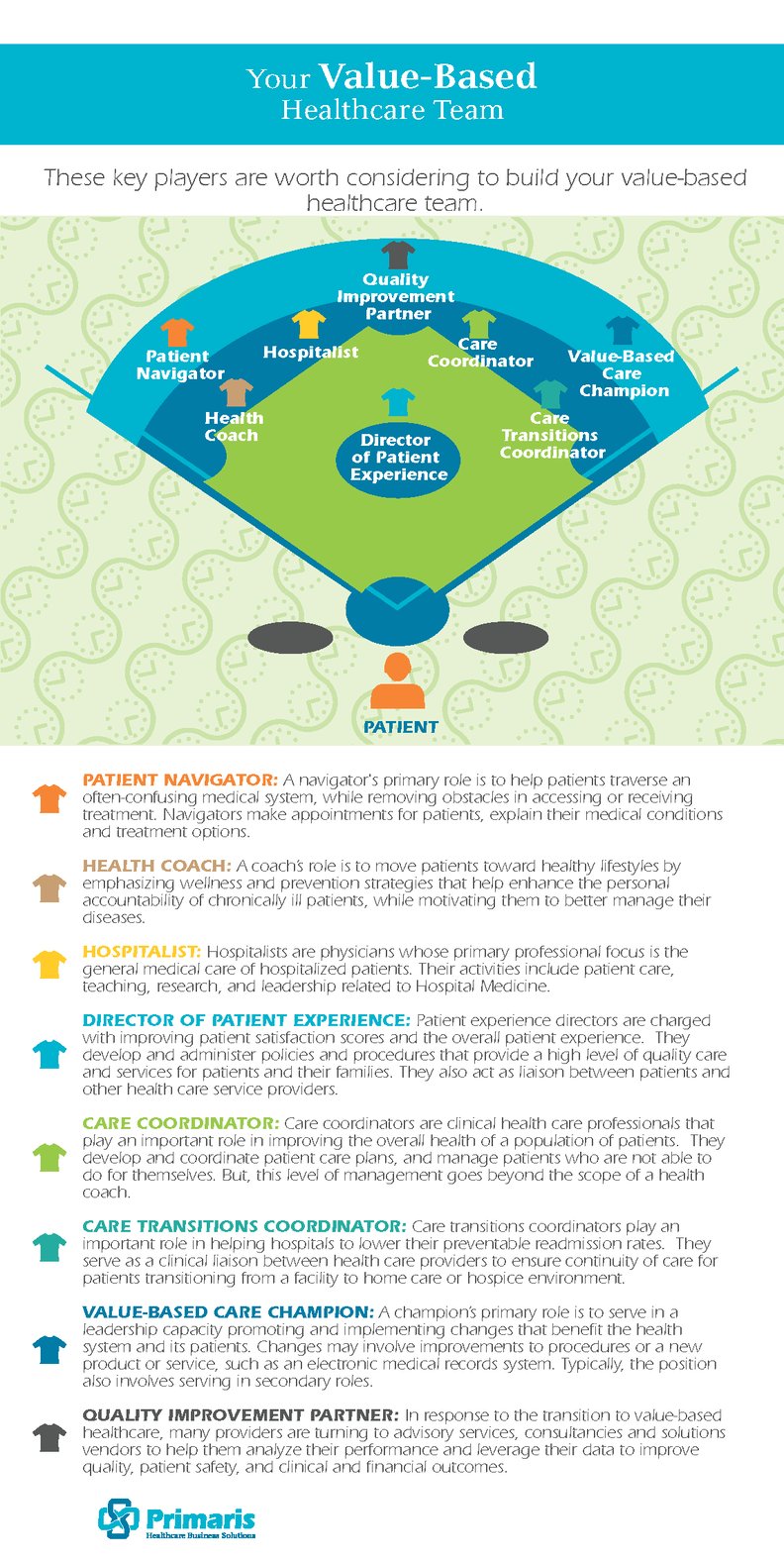 Getting the right team in place is essential for setting in motion the strategies most critical value-based healthcare. Download the free white paper, "5 Steps for Financial Success in a Value-Based Payment Environment," and use it to maximize operational efficiency in ways that will lead to better support for changing healthcare payment structures.