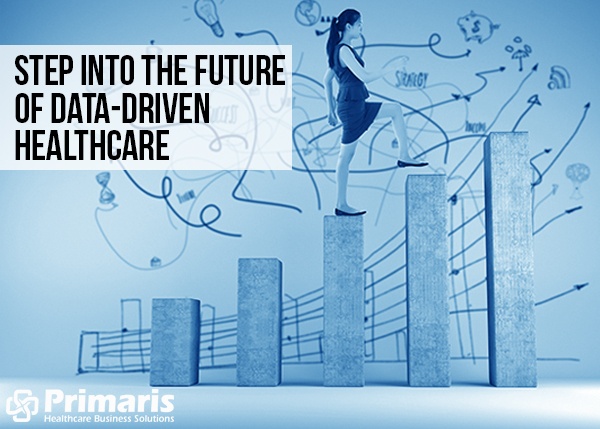 Data has enormous potential to enhance the quality of healthcare, but unlocking that potential can be challenging. Many medical providers feel like they are swimming in data. Clinical teams are expected to chart patient data, and then chart and chart some more. With so much data coming in, it is important that teams understand how they can benefit from the information they are collecting.
In reality, there are a lot of benefits teams can take advantage of if they know how to effectively use data. Now, in the new way of healthcare, reporting quality data is required for earning reimbursements under many value-based programs. So, the financial benefits of leveraging data for quality improvement are extensive.
Pledge to put data at the forefront.
Despite the growing importance of data, many organizations continue to treat it as a secondary concern. However, healthcare facilities need to rethink the way they collect and use data. There is a difference between going through the motions and pulling pieces of data to satisfy reporting requirements versus actually giving data attention and using it to drive improvements and decisions about care.
Rather than doing the minimum work required for reporting, teams should commit to treating data as the valuable resource it is. For a lot of teams, this requires a cultural shift and breaking away from how things have always been done.
For the transition to a more data-centric approach to be successful, healthcare organizations must learn to rethink data at every level. Executives, managers, and other leaders must lead the charge, using their authority to place greater emphasis on data. Healthcare organizations should make a commitment to put data at the forefront, and act on that by investing time and resources into making sure data is captured correctly, optimizing EHRs and other technology, assigning data mining to a dedicated team of abstractors, and using data to guide improvement processes.
Defining clear roles for data management and quality improvement.
While everyone involved in the healthcare industry can contribute to and benefit from better use of data, this isn't always clear to the individuals tasked with collecting data. Clinicians, for example, might not understand how the way they record data affects reporting, abstraction, and potential revenues. Likewise, managers may underestimate the amount of time, skill, and effort that data abstraction takes. As a result, this essential task might be assigned to individuals who are not equipped to tackle it successfully. Mistakes like these can undermine both the quality of data collected and an organization's ability to use that data effectively.
To prevent these mistakes, healthcare organizations must determine what each member can add to the data collection and quality improvement process, then assign work appropriately. And, if data abstraction and management tasks can't be covered by internal staff, teams should find an external partner that can support their efforts.
The importance of data in healthcare will only increase, as will the incentives for healthcare facilities to improve patient outcomes while saving money. The two strategies described above -- pledging to put data at the forefront, and defining clear roles for data management and quality improvement -- are important first steps for teams working to improve how they capture and use data.