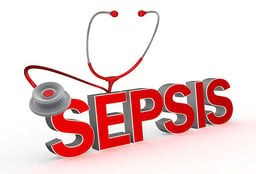 Hospitals participating in the CMS Inpatient Quality Reporting (IQR) Program will be required to start collecting the Severe Sepsis and Septic Shock: Management Bundle measure beginning with Oct. 1, 2015 discharges. This measure was adopted for the Fiscal Year (FY) 2017 payment determination in the Calendar Year (CY) 2015 Inpatient Prospective Payment System (IPPS) Final Rule.

The Severe Sepsis and Septic Shock measure information is found in Version 5.0 of the Specifications Manual for National Hospital Inpatient Quality Measures and is posted on the QualityNet website.
Early Management Bundle, Severe Sepsis/Septic Shock [SEP-1] looks at the following components/interventions: measurement of lactate, obtaining blood cultures, administering broad spectrum antibiotics, fluid resuscitation, vasopressor administration, reassessment of volume status and tissue perfusion, and repeat lactate measurement. Each of
these components/interventions should occur within a defined number of hours of presentation as defined in the manual.
Scientific evidence promotes the use of bundles for severe sepsis and septic shock and has shown a decrease in organ failure, mortality, length of stay and healthcare costs.

Primaris has knowledge and expertise in the Surviving Sepsis Campaign. The Early Management Bundle, Severe Sepsis/Septic Shock is consistent with the Surviving Sepsis Campaign guidelines. Primaris has been abstracting Surviving Sepsis for a large academic medical center for over a year.
Primaris will be hosting a webinar detailing the sepsis management bundle this summer. You can access all past quality reporting webinars here. Sign up for our newsletter to stay informed of upcoming webinars and other quality reporting news.