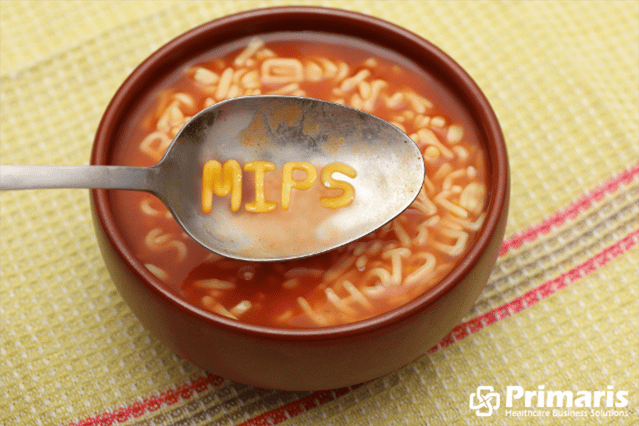 With the launch of the Quality Payment Program (QPP), physicians have faced all sorts of new terms and acronyms, among them the Medicare Access and CHIP Reauthorization Act of 2015 (MACRA) and the Merit-based Incentive Payment System (MIPSP). The alphabet soup additions have also raised a plethora of questions and elevated uncertainties.
What does MACRA mean for me? For my patients?
Am I eligible and required to participate in MIPS?
How can I maximize reimbursements under MACRA?
Planning for the future.
Healthcare providers across the country have invested time and energy into learning about the QPP and how it applies to them. Now, with last week's release of the QPP's year two final rule still fresh, many are looking ahead and wondering what they will need to do to continue to adapt in the coming year.
In a recent blog post, Seema Verma, Administrator for the Centers for Medicare and Medicaid Services (CMS), suggested that CMS is working to make regulations less burdensome to providers in the future. Here are some excerpts from the post:
"Some regulations are necessary in order to ensure patient safety and well-being, and to protect the integrity of federal health care programs. However, over the past few years, regulations have tilted more towards creating burdens than towards serving as a safeguard for the programs. This shift is now having a negative impact on patient care, hindering innovation, and increasing healthcare costs."
'Another layer of rules and requirements.'
The post goes on to explain that CMS is committed to listening to physicians and taking their feedback into consideration when developing new regulations. For example, the post states:
"To make sure we are addressing the actual pain points that doctors feel, we are visiting them where they work, listening to their stories about the challenges they face, and bringing those lessons back to CMS. We have heard time and again that documentation for payment and for quality reporting is unnecessarily time-consuming and keeps clinicians working late into the night just to keep up on paperwork."
And also:
"New payment structures that were meant to increase coordination have added yet another layer of rules and requirements."
Using data to drive quality improvement.
The creation of the QPP was a first step toward streamlining quality reporting and reimbursements. Rather than having to participate in a number of reimbursement programs like Meaningful Use and the Physician Quality Reporting System (PQRS), everything has been rolled together as a result of MACRA. Based on CMS' not-so-subtle hints, it is reasonable to expect that a main focus for the future will be on making participation in the QPP as simple as possible, and that as the program evolves, rule changes will support this goal.
Most of the year two rules built upon the existing 2017 regulations, with some distinctions. Perhaps most significant is the decision to require a minimum of 15 points to avoid a 5 percent negative payment adjustment for 2018 reporting, a considerable difference form teh minimum score of 3 to avoid a penalty for 2017 reporting.
Also, the Cost category, which counted for zero in the 2017 MIPS score, will be worth 10 percent of the 2018 MIPS final score. In addition, under the year two regulations, the performance period will be a full calendar year - Jan. 1 through Dec. 31 - rather than an option for a 90-day reporting period. In addition, the Quality category will be worth 50 percent of the 2018 MIPS score. The same reporting methods will be available - claims, qualified registry, QCDR, CMS Web Interface (formerly GPRO), or using a certified Electronic Health Record (EHR).
Other priorities for the second year of QPP also include care coordination, reduced complexity, and aligned standards between Medicare and other payer advanced APMs.
Finally - and Primaris will continue to provide MIPS updates throughout the remainder of this year - Advancing Care Informaiton and Improvement Activities will be worth 25 and 15 percent, respectively, for the 2018 MIPS score. See the QPP year two rule fact sheet here.
So take a deep breath and remember that one of the best ways to see success if you are participating in either the MIPS or Advanced Payment Model (APM) pathways of the QPP is to become more skilled at using data to drive your practice and patient care. If you do that, you will be able to make quality improvements and earn reimbursements no matter what reporting method you use or how CMS modifies the reporting guidelines.