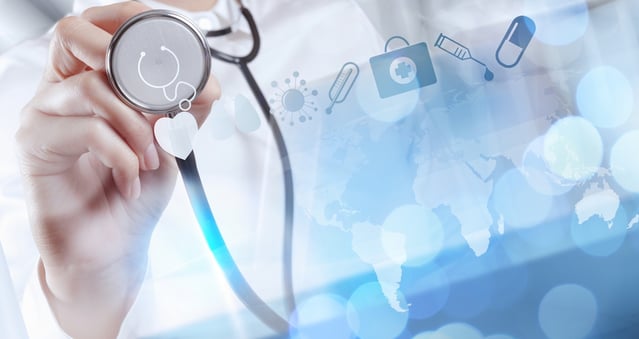 Let's be clear. The term and task "quality reporting" is certainly important to healthcare teams, clinicians and executives, but it's also loaded with overwhelming burden and connotations that aren't always positive.
Maybe the term conjures up thoughts of satisfied patients, safety, person-centered care, care coordination, modern facilities, improved health outcomes, or something else. Although quality means different things to different people, the majority of healthcare professionals agree that quality needs to be a top area of focus. And yet, chances are good that quality reporting is at or near the top of the list of administrative and clinical chores that, ironically, often can be a distraction to providing quality care.
As if you need evidence of the burden quality reporting puts onto providers, here are a few points to consider:
A study published in Health Affairs, conducted by a team at Weill Cornell Medical College along with researchers from the Medical Group Management Association, revealed that:
Physician practices in the U.S. spend more than $15.4 billion an

nually on quality measure reporting.

Individual physicians spend an average of 785
hours on quality reporting each year.
81 percent of practices say they have had to increase their quality reporting efforts in the past three years.
Measuring quality is necessary for improving healthcare. Unfortunately, when providers are overly consumed with measuring and reporting quality metrics, it is difficult for them to actually apply the results and focus on actions that lead to real improvements.
In recognition of the growing burden of quality reporting, this year the National Quality Forum made recommendations to the Department of Health and Human Services suggesting that 51 of 240 measures used in federal healthcare reporting programs be eliminated. The NQF identified these measures as unnecessary and said removing them would help reduce the strain caused by quality reporting.
Read our previous blog, "Three Quality Reporting Things You are Doing Wrong," about three common missteps that create additional stress and misery during the reporting process.
Removing and consolidating measures in order to keep requirements at a manageable level will help alleviate some of the stress caused by quality reporting. However, quality reporting is a complex issue, and eliminating measures is only part of the solution. In the end, healthcare needs quality metrics and reporting must continue, which means providers must keep working to find ways to improve the execution of data collection, analysis and reporting.
If healthcare teams are not capturing data correctly, reporting will be challenging. If teams are not trained in data abstraction, reporting will be challenging. And if teams are not knowledgeable about reporting guidelines and requirements, reporting will be challenging. So, it makes sense for providers to work toward process improvements or find external support to help with each of the steps leading up to quality reporting. Because when each part of the reporting process is performed correctly and efficiently, it helps reduce some of the headaches that are brought on by reporting.
What solutions do you think could improve quality reporting? Leave a comment and share your thoughts.