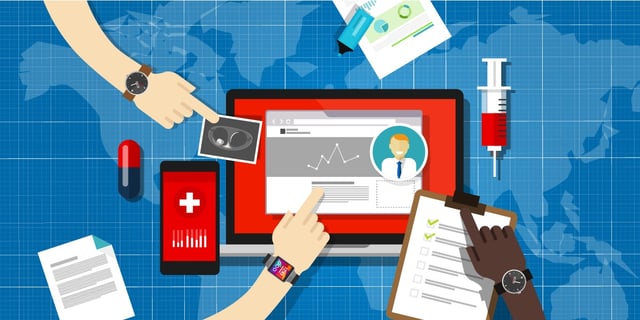 As you know, healthcare registries are used to track outcomes and capture patient data for defined populations. Registries are valuable because the information they contain can be analyzed and used to make data-driven decisions and improvements to patient care. In the age of value-based payments, quality improvements are often tied to improved financial outcomes. The examples below underscore why registries are becoming increasingly important under payment models that prioritize quality, outcomes and efficiency – and why accurate registry reporting is so critical.
Registries help healthcare providers reduce readmissions.
Medicare successfully pushed hospitals and healthcare systems to work more aggressively to prevent readmissions when it began issuing penalties for excessive readmissions. Medicare calculates expected readmission rates and assesses fines if hospitals exceed those expectations. Thresholds are set for patients with specific conditions, including heart attacks, heart failure, pneumonia, chronic lung disease, hip and knee replacements and coronary artery bypass graft surgery. Fortunately, there are multiple registries that offer insights on how to make quality improvements in order to prevent avoidable readmissions in patients with these conditions. The American Heart Association's Get With The Guidelines program is just one of many examples. This program leverages clinical registry data on heart failure, among other things, to support and educate providers. As the AHA points out, numerous studies have been published that demonstrate the program's success in achieving substantial patient outcome improvements – including proven reductions in 30-day readmissions.
Download our ebook, "Are You Drowning in Data? The 5 P's of Abstraction Outsourcing," to learn how outsourcing your quality measures can help you reduce readmissions, effectively use your limited staff resources and realize cost savings.
Registries can contribute to cost savings.
Imagine a patient and their healthcare team are weighing the pros and cons of different treatment options. Maybe surgery is a possibility, or medication. Registry data can help shed light on whether the treatment in question is typically effective for patients in similar situations. If the evidence shows surgery offers little or no benefit, or there is a lot of risk involved, providers can recommend that patients skip the costly procedure. The point is, registries help providers identify the most effective treatments, and steer clear of ineffective, expensive treatments.
Registry participation fulfills requirements for reimbursements.
MACRA, one of the latest and most talked about healthcare payment model changes, launched in January. Those participating in MACRA's Quality Payment Program that have selected the MIPS pathway must demonstrate completion of improvement activities (IA). There are 92 activities providers can choose from, many of which can be fulfilled by participating in a Qualified Clinical Data Registry (QCDR).
There are many other examples that highlight just how important registries are becoming. Of course, it is necessary to point out that registries are only valuable if the data they contain is reliable. Therefore, it is critical that accurate information is reported.