To all you healthcare providers out there, listen up. Would you like to treat your patients in your office rather than referring them to a specialist? Would you like to feel more confidence when treating those patients with complex medical conditions, such as autism or chronic pain? Would you like to state up-to-date on best practices without reading journal articles late into the night? If you answered yes to any of these questions, the Show-Me ECHO (Extension for Community Healthcare Outcomes) program may be for you.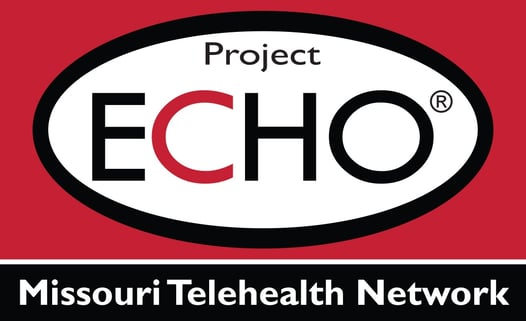 Show-Me ECHO uses videoconferencing technology to bring together physician specialists and primary care providers to collaborate in a case-based learning environment to develop advanced clinical skills and best practices. The program creates ongoing learning communities in which providers receive support and develop the skills they need to treat medical condition such as asthma, autism, chronic pain management, dermatology, pediatric psychology, and hepatitis C.
Each ECHO clinic consists of case presentations by primary care providers and responses from the specialist team and other primary care providers, followed by an instructional presentation. Participating primary care providers choose a patient case from their panel to bring for discussion in a de-identified format.
Read More