The Excellence in Missouri Found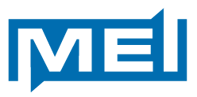 ation, recently announced that the not-for-profit organization will change their name to Midwest Excellence Institute (MEI). The name change reflects the Primaris affiliate's broader commitment to expanding their service offerings.
In addition to the name change, MEI will also unveil a new corporate branding, as well as an improved website that better demonstrates their expertise in driving the innovations needed to help companies and organizations achieve performance excellence.
The name change stemmed from the organization's growth beyond Missouri's borders. In 2012, MEI assumed responsibility for administration of the Kansas Quality Award, a program which honors Kansas organizations that attain the highest level of quality and performance excellence. In addition, MEI's consultative services saw continued growth in markets outside of Missouri.
Read More