A hospital is more than a place where people go to heal, it is a part of a community that fosters health and represents hope. Join us this week as we celebrate all the dedicated individuals—physicians, nurses, therapists, engineers, food service workers, administrators and so many more—for their contributions.
National Hospital Week is a celebration of the history, technology and dedicated professionals that make these facilities beacons of confidence and care. This year's theme, "The Healing Heart of Healthcare" focuses on how hospitals are central to a healthy and positive community. Accidents happen, incidents happen, and births happen. As they happen, there's one place we can rely on in good times and bad—our community hospital.
Get involved.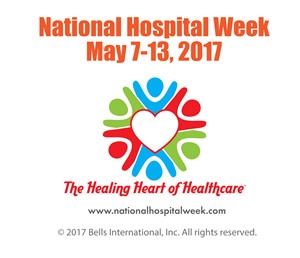 Collaborate with the American Hospital Association (AHA) to celebrate the contributions your hospital brings to the community. Click here to learn more. AHA also provides promotional tools and a planning guide to help get your hospital involved.
Primaris works with hospitals every day to drive better health outcomes, improved patient experiences and reduced costs. As nurses and former clinicians, our team understands what it's like to be on the frontline of healthcare and appreciates the dedication and efforts put forth daily. Learn more here.